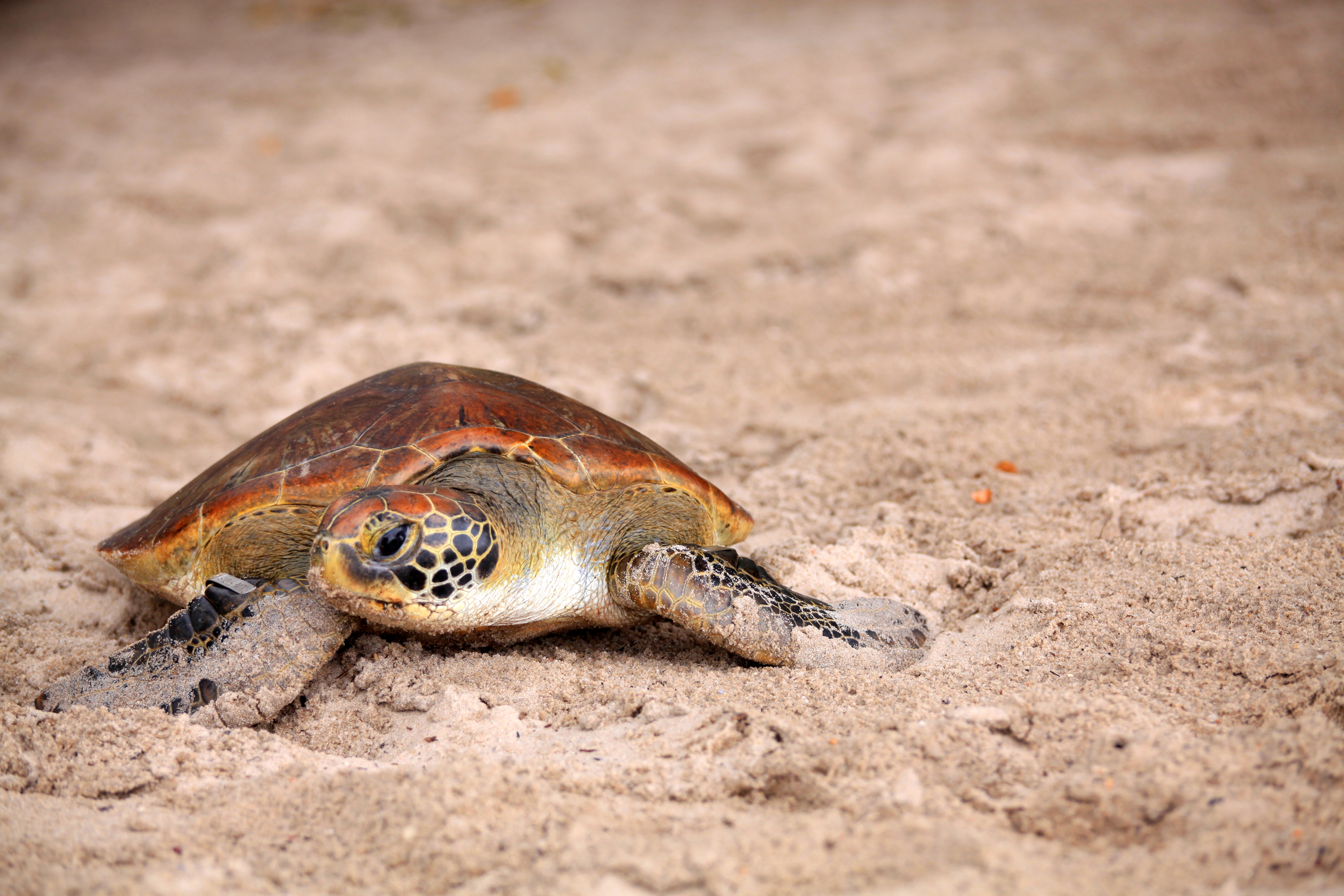 Interview of Ms. Marie DOSSOU BODJRENOU (Nature Tropicale ONG, Benin)
Published on 11 July 2022
"I would tell them to be patient, courageous and persevering (…) to get to know each other better, to work as a team and to collaborate with their elders to learn from them while allowing themselves to innovate (…) to work on defining a clear vision to avoid "spreading themselves too thin" in their associative struggle.

Finally, I would tell them to support women's involvement. Women are still too often marginalized in some communities, without the right to speak. However, if we accompany them with kindness, they have a very important role to play in society and in their homes."
Ms. DJENGUE, you are the Wetlands Program Officer/Coordinator of the Marine Turtle Program of Nature Tropicale ONG.
Created in 1995, Nature Tropicale ONG is a non-profit association whose mission is to promote the conservation and rational use of biological diversity, through information, education and awareness-raising of the different actors and especially of the youth.
In 2004, Nature Tropicale ONG became the 1st Beninese NGO member of the World Conservation Union (IUCN). Since 2015, it assures the Presidency of the National Committee of IUCN-Benin. Nature Tropicale ONG works in particular to safeguard threatened or endangered species (marine turtles, African manatee, whales and dolphins) as well as sacred forest and aquatic ecosystems in Benin and in the sub-region. It also attaches particular importance to the conservation of bio-cultural diversity. To achieve this, Nature Tropicale ONG promotes ecotourism activities in wetlands as well as whale tourism. We are also active in the fields of sustainable family farming, the safeguarding of African genetic heritage, the fight against climate change and the promotion of renewable energies (solar, biogas and biofuel). In order to raise awareness among the general public and to give echo to its results, Nature Tropicale has the specificity of having an audiovisual department to produce and broadcast specialized documentaries. Finally, my organization is the founder and main animator of the Benin Biodiversity Forum (WhatsApp group and periodic meetings) which regularly brings together professional or amateur actors interested in nature protection issues.
When and under what circumstances did you personally decide to commit yourself to Nature?
I got involved in nature conservation in January 2007 after my internship in Geography at Nature Tropicale ONG. It is indeed on this occasion that I remembered that as a child in my village, we used to have fun with the monkeys that came to look for bananas. Today I can only see the disappearance of these species because of poaching. This affected me a lot and I decided to fight for a sustainable and efficient protection of the environment in Benin. Thus, after my internship I was recruited for several years as a facilitator to lead the activities of Nature Tropicale in the field of marine turtle conservation. In 2012, after a number of trainings on nature and the environment, I became the wetlands program manager of the NGO and coordinator of the marine turtle program. Thanks to my functions, I have now acquired considerable knowledge and experience thanks to Nature Tropicale and the various technical and financial partners who have accompanied us such as IUCN Netherlands, CeBios, UNDP, RAMPAO, PPI, PAPBIO, ABN, etc…..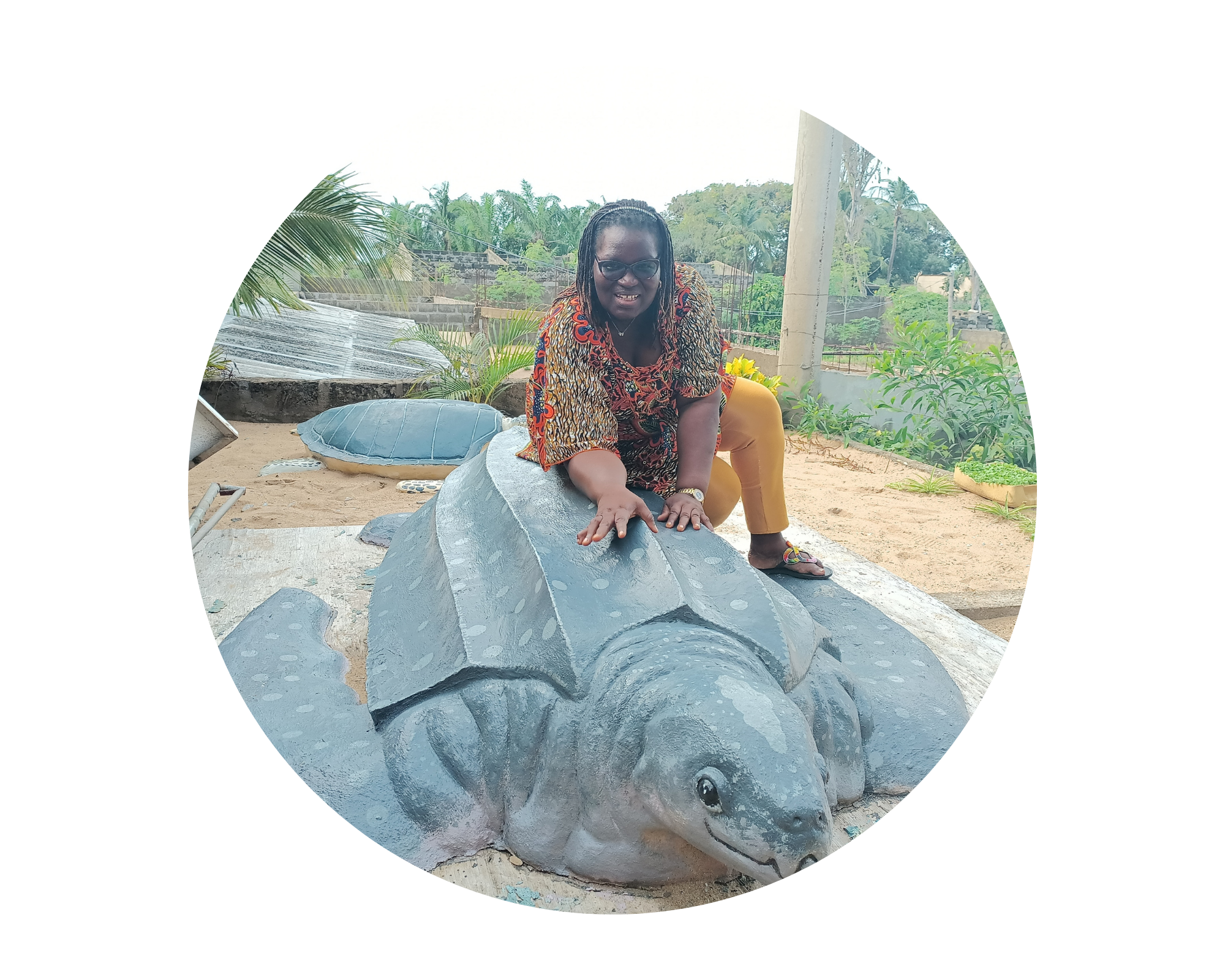 In your opinion, what is the greatest victory of Nature Tropicale ONG?"
The greatest victory of Nature Tropicale ONG is, according to me, the creation of AALF-BENIN (Project of Support to the Application of Laws on Fauna and Flora in Benin) which has allowed us to fight against environmental crimes and an effective application of laws. Thus, thanks to the signing of a Framework Agreement with the government of Benin and the active collaboration of the General Directorate of Water, Forestry and Hunting of Benin, we have notably allowed the arrest of traffickers and the seizure of more than 350 kg of elephant ivory between 2014 and 2020. In addition, we seized a panther skin and 15 harnessed Guib skins.
Who is the person who is currently your source of inspiration and why?
My big brother Josea DOSSOU-BODJRENOU, founder and current director of Nature Tropicale ONG. Indeed, when I was a child, he and his twin sister used to impress us all in the village by having fun feeding the monkeys that came to the house. At that time, the village was surrounded by trees, but due to the demography and poverty of our community, they started to destroy everything to satisfy their needs. Concerned and indignant by this situation, my older brother, immediately after his studies as a veterinarian, decided to give himself body and soul to protect the last natural resources of Benin. For that, he had very early the idea to rely both on the favorable elements of our endogenous culture and on the texts and laws of our Nation. This method of defense of the environment convinced me and I also started to make this fight. Today, it is my responsibility to mobilize the women of our community in conservation actions.
If you were an animal you would be? Tell us why?
I would be a leatherback turtle. Because firstly I find this imposing sea turtle beautiful, which can weigh up to 400 kg on average (it is the largest of the sea turtle species). Secondly because it is regularly quoted in the stories of the coastal people for having saved fishermen from drowning by bringing them back to the beach. Unfortunately, since 2007 when I was able to observe two live ones, no other live sighting has been reported in Benin.
If you had an extraordinary magical power, what would you want to change?
If I had this power, I would make Benin a more forested country rich in biodiversity as it was in the 60s.
What advice would you give to young Africans who, like you, want to get involved in the associative life for the benefit of Nature?
First of all, I would tell them to be patient, courageous and persevering. I would also tell them to get to know each other better, to work as a team and to collaborate with their elders to learn from them while allowing themselves to innovate. I would also advise them to work on defining a clear vision to avoid "spreading themselves too thin" in their associative struggle.
Finally, I would tell them to support women's involvement. Women are still too often marginalized in some communities, without the right to speak. However, if we accompany them with kindness, they have a very important role to play in society and in their homes.
Faisons connaissance,
suivez nous sur les réseaux ou contactez-nous