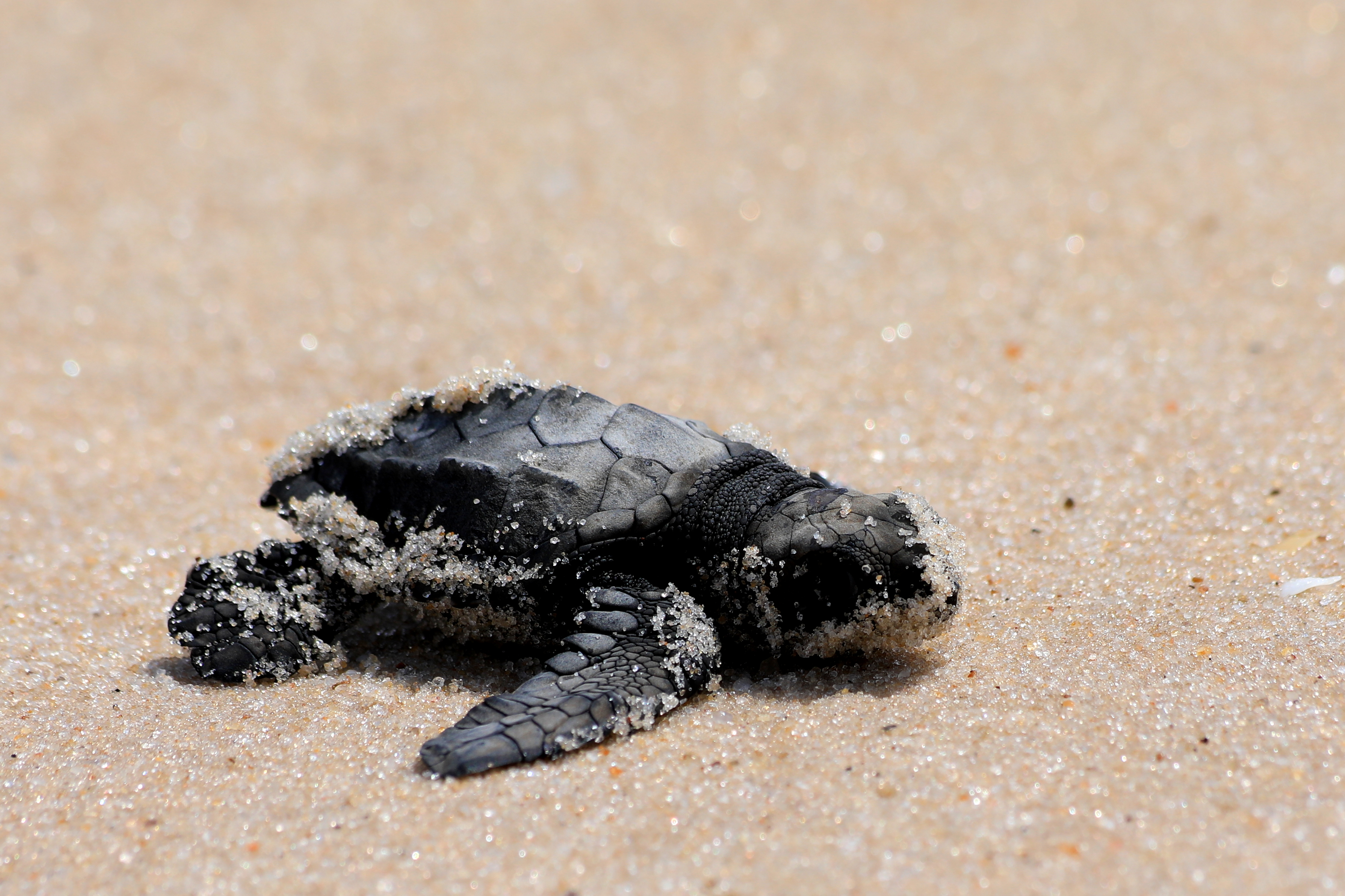 Interview with Madelene Dos Reis Gomes, marine turtle camp coordinator for the NGO Biosfera in Cabo Verde.
Published on 11 July 2022
The NGO Biosfera works on the deserted island of Santa Luzia in Cabo Verde to conserve the species present (link to their website here). The island is home to a diversity of birds (including the Razo Lark (CR)), endemic terrestrial reptiles, sharks and also marine turtles, including the loggerhead turtle (Caretta Caretta, (EN)). Cabo Verde being the third most important nesting site in the world for loggerhead turtles, for more than 10 years the NGO has been carrying out patrols to monitor and protect these turtles during the nesting season (June-October). Teams of about ten volunteers take turns to do this work. Madelene Dos Reis Gomes is currently the camp coordinator.
"What I enjoy most is knowing that I have saved a turtle, that I have helped it to live a little longer and that I am an example of motivation for those who have witnessed my work."
Hi Madelene, you are now the coordinator of the turtle camp in Santa Luzia for the NGO Biosfera, can you introduce yourself and tell us how you came to this position?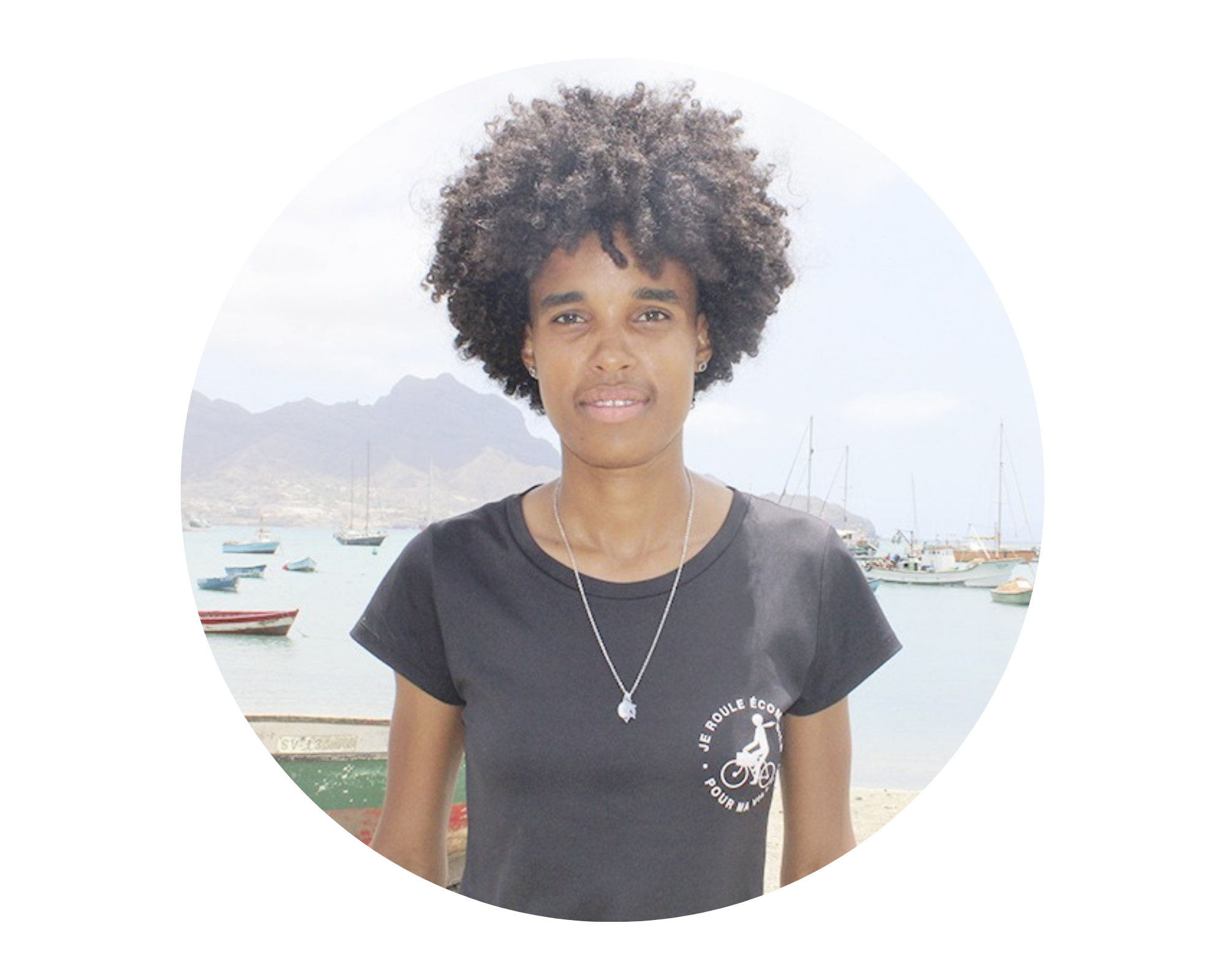 My name is Madelene Dos Reis Gomes, I am 27 years old, I started as a volunteer on a turtle monitoring camp on Boavista
 Island (Cabo Verde) in 2016. Later I came with the NGO Biosfera to Santa Luzia Island in 2018, 2019 and 2020 as a turtle monitor. And since 2021 I am the camp coordinator. I was able to do all this because I studied biology at the Institute of Marine Sciences of the Technical University of the Atlantic in Mindelo, Cape Verde (ISECMAR-UTA). I took this path because I have a passion for animals and for a long time what I like is to be in contact with nature and this job allows me to do so.
What do you like most about your job?
What I enjoy most is knowing that I have saved a turtle, that I have helped it to live a little longer and that I am an example of motivation for those who have witnessed my work. Another thing I really like is to see the good understanding between the volunteers and the NGO staff in the camp, because being on a deserted island and difficult to access (minimum 4 hours by boat), the atmosphere has to be the best possible.
Can you briefly describe the island of Santa Luzia and present us a day of work in Santa Luzia during the turtle laying season?
Santa Luzia is an extremely dry and arid desert island, with no trees, a few hills, rocky plains and sand dunes. Its highest point is Mount Topona, 397 metres high. It is located between the islands of São Vicente and São Nicolau, in the northwest of Cape Verde. At its eastern end is the largest sea turtle nesting area on the island. We have installed a camp with tents.
A working day in Santa Luzia is very tiring as we get up very early (4am) to go and work on the beaches (tracking tracks, nests and individuals still present), which is a long walk in the sand. The heat makes the work more difficult, there is no shade or fresh water on the island (the teams are supplied with water by boat). In addition to this beach monitoring, if there are turtles lost behind the beaches, we have to find them and bring them back to the sea, and this sometimes takes a long time (sometimes several hundred metres and a turtle can weigh more than 100 kg). At the same time this work is satisfying. Finally, there is always the night work, which consists of monitoring, marking the nests and from time to time putting tracking chips on the turtles.
On Santa Luzia, there is very little poaching because it is a difficult area to access. The main threats are that the turtles get lost behind the beach and die, or for the nests to be flooded.
Can you tell us about your first encounter with a sea turtle and what it meant to you?
My first encounter with a turtle was incredible, a mixture of sensations. I had a huge desire to meet a turtle and, surprisingly, even today, despite having met hundreds of turtles, I still feel the same emotions when I meet a turtle.
If you could travel in the future, how would you like to see the island of Santa Luzia?
I imagine it with a lot of biodiversity and that it's exclusively a nature reserve.
Do you have a message for the readers of this newsletter: technical and financial partners, NGOs, etc.?
I would like to suggest to follow, support or continue to support this kind of projects on the island of Santa Luzia because it allows to have excellent conservation successes (the number of individuals observed is increasing). For this, it is clearly preferable to have good working conditions and good equipment. I would like to take this opportunity to thank all those who have contributed to conservation on the island of Santa Luzia.
Faisons connaissance,
suivez nous sur les réseaux ou contactez-nous