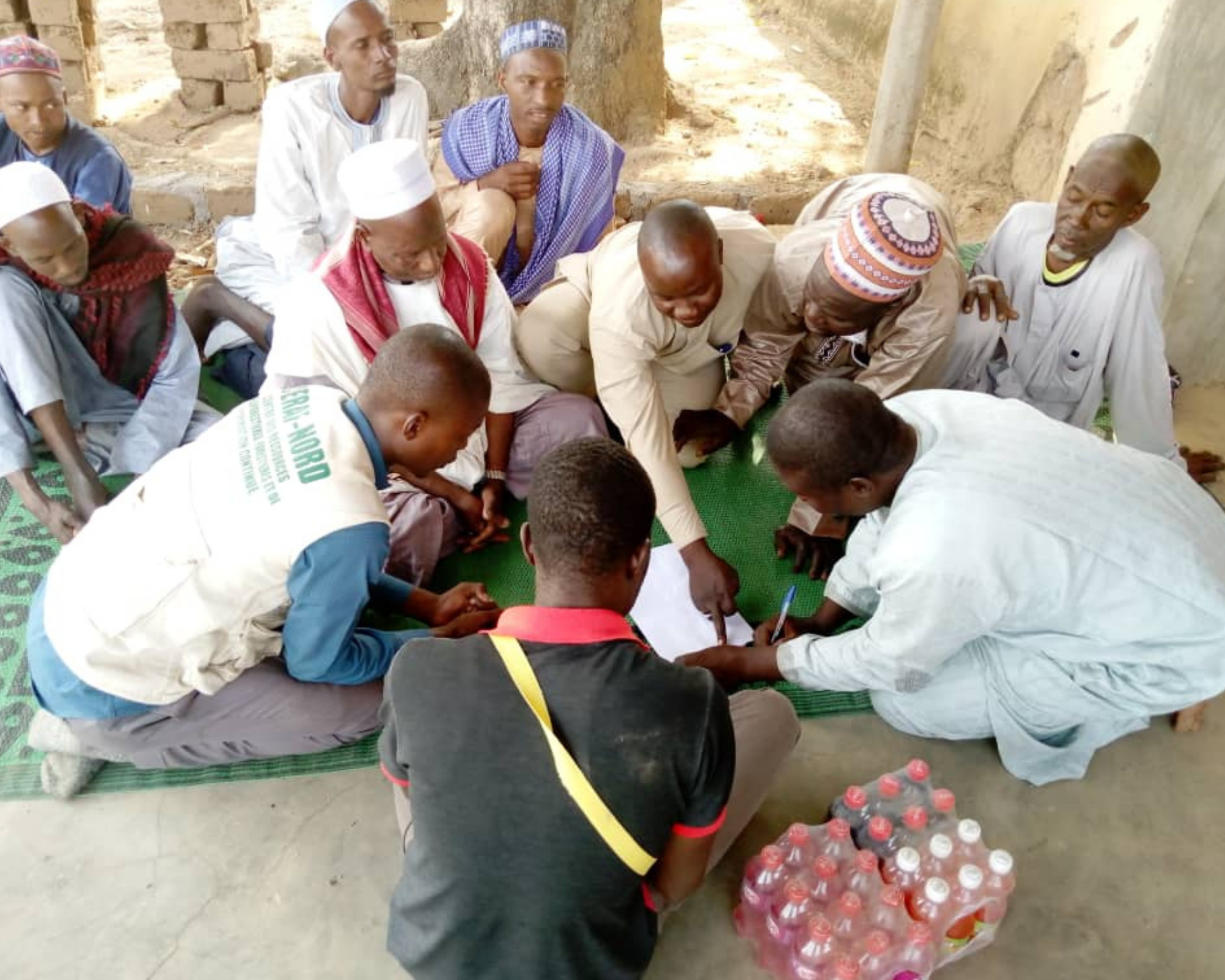 Interview : Jairus Guedjo – CERAF Nord (Cameroon)
Published on 11 July 2022
Hi Jairus, you are the coordinator of the association CERAF NORD in Cameroun, which works in the North of Cameroun, inside and around the Bénoué National Park. The story of this Protected Area is very interesting, can you summarize it in a few words? What are the main actual threats the Park must face and what are, according to you, the causes of these threats?
With an area of approximately 180.000 h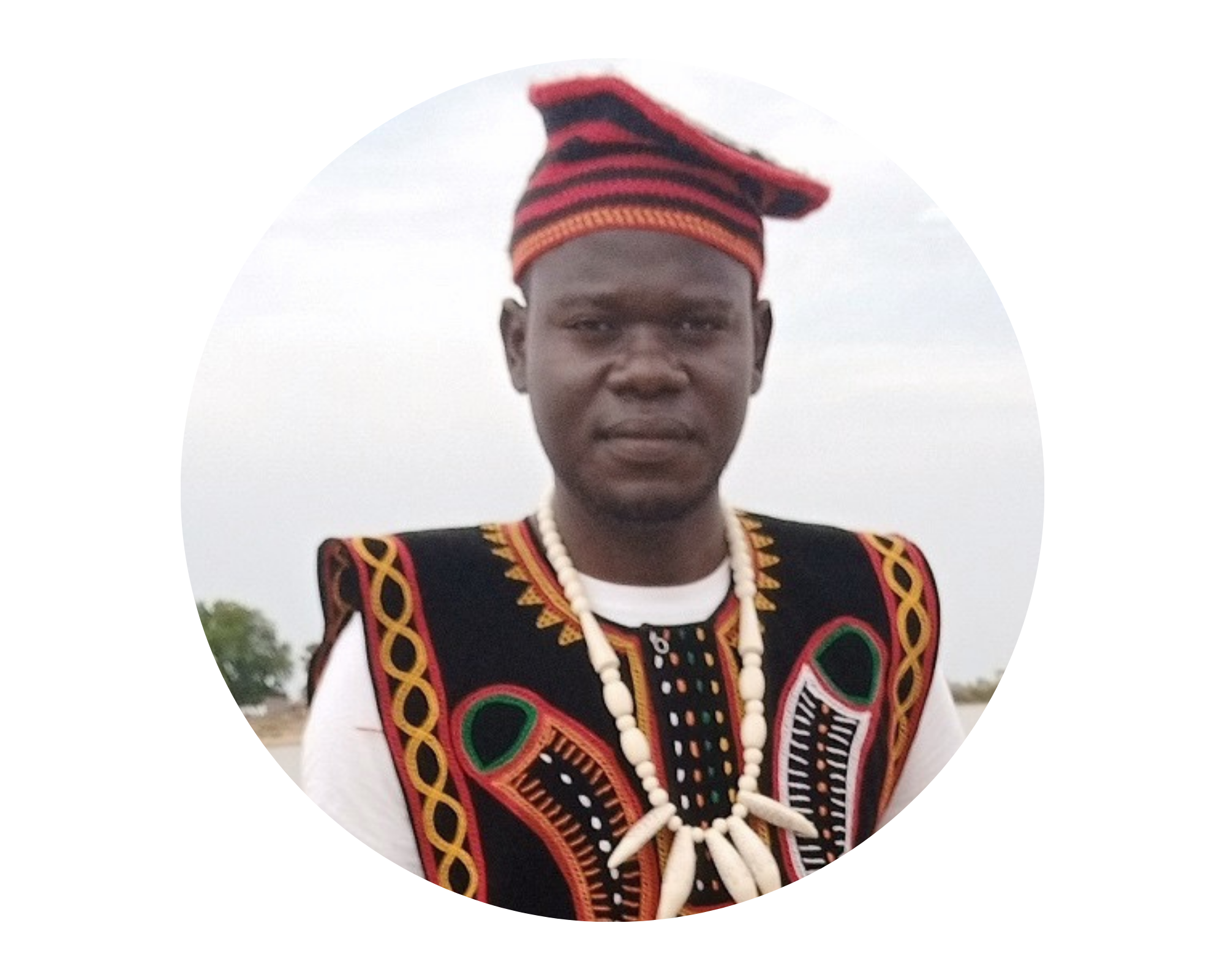 a, the Bénoué National Park was the hunting territory of the Lamido de Rey Bouba, existing since 1932, it will only take its actual name of National Park in 1968.
In 1981, it joined the network of UNESCO Biosphere reserves. Located in the department of Mayo Rey, precisely in the district of Tcholliré, the Park is part of the Protected Areas Complex in North Cameroon, which includes 3 National Parks, with the Faro Park and Bouba Ndjidah and 34 areas of hunting interest.
The Bénoué National Park currently must face various threats such as the moving forward of the agricultural front, pushed through by a strong population migration coming from the Extreme Northern region searching for arable lands, gold panning, inside and around the park, the pastoralism, with a huge transhumance activity of shepherds and their flock coming not only from arid areas in Cameroon, but also Nigeria, Niger, Tchad and the Republic of Central Africa. This phenomenon has security consequences. Poaching of endangered species inside and outside the Protected Area (PA) is also a major concern. The strong migration aforementioned was born from BOKO HARAM abuses in the Extreme Northern region which led to the creation of new villages around the Bénoué National Park.
It's in this exact context that CERAF NORD intervenes. What Is the story of the organization and its mission? According to you, how could your action contribute to change this situation?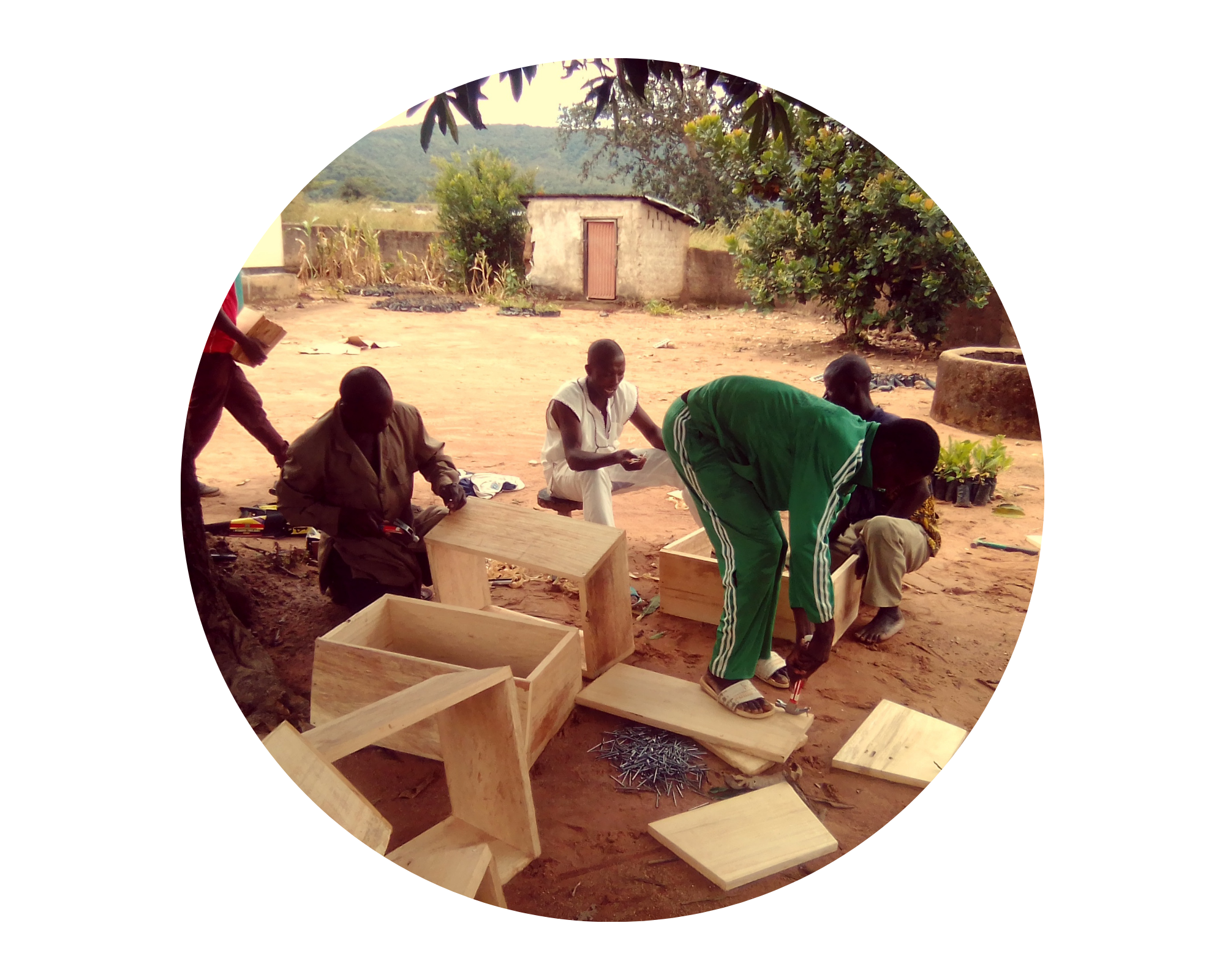 CERAF NORD's vision is to contribute to restore degraded ecosystems where a green economy is starting to develop thus participating to the development of human's well-being and the emergence of sustainable models. In view of this, our mission hopes to implement responses based on the understanding of challenges and dynamics of restoration within degraded and fragile ecosystems based on knowledge, achievements, and strengths from identified partners.
CERAF NORD has a modest action, but a pioneer role in the integrated management of the area and most importantly concerning it specialization in restoration. Our core business resides within the restauration of fragile and degraded ecosystems with a central role granted to agroforestry.
We rely on the needs mentioned by the communities to give them Solutions Founded on Nature, by putting the accent on sensitization a lot.
For example, with the accompaniment of more than 800 trained nurserymen and 1 500 producers from the community, we have put in the ground 261 000 trees from different species which have been planted on the intervention area representing approximately 2 600 ha of reforested area since 2018.
3 different professional channels, shea, anarcade and beekeeping, have been developed within riparian communities of the Bénoué National Park, structured into professional organizations. This has permitted the retraining of more than 400 people which are now sustainable development artisans around the protected areas.
In 2020, CERAF NORD has contributed to resolve conflicts between transhuman shepherds and conservation duty by participating to the relocation of 83 shepherds who settled within the Bénoué National Park and its periphery.
What are you particularly proud of? Why?  
Our achievements.  We are particularly proud of the community dynamic around the Bénoué National Park where we were able to stimulate, by transforming actors of degradation (1 500 riparian) into actors of sustainable development and of the conservation of biodiversity. For example, poachers, coal and gold miners who became thanks to sensitization and special training, reforestation officers, wildlife specialists for ecological monitoring, and agents who popularize good agricultural practices.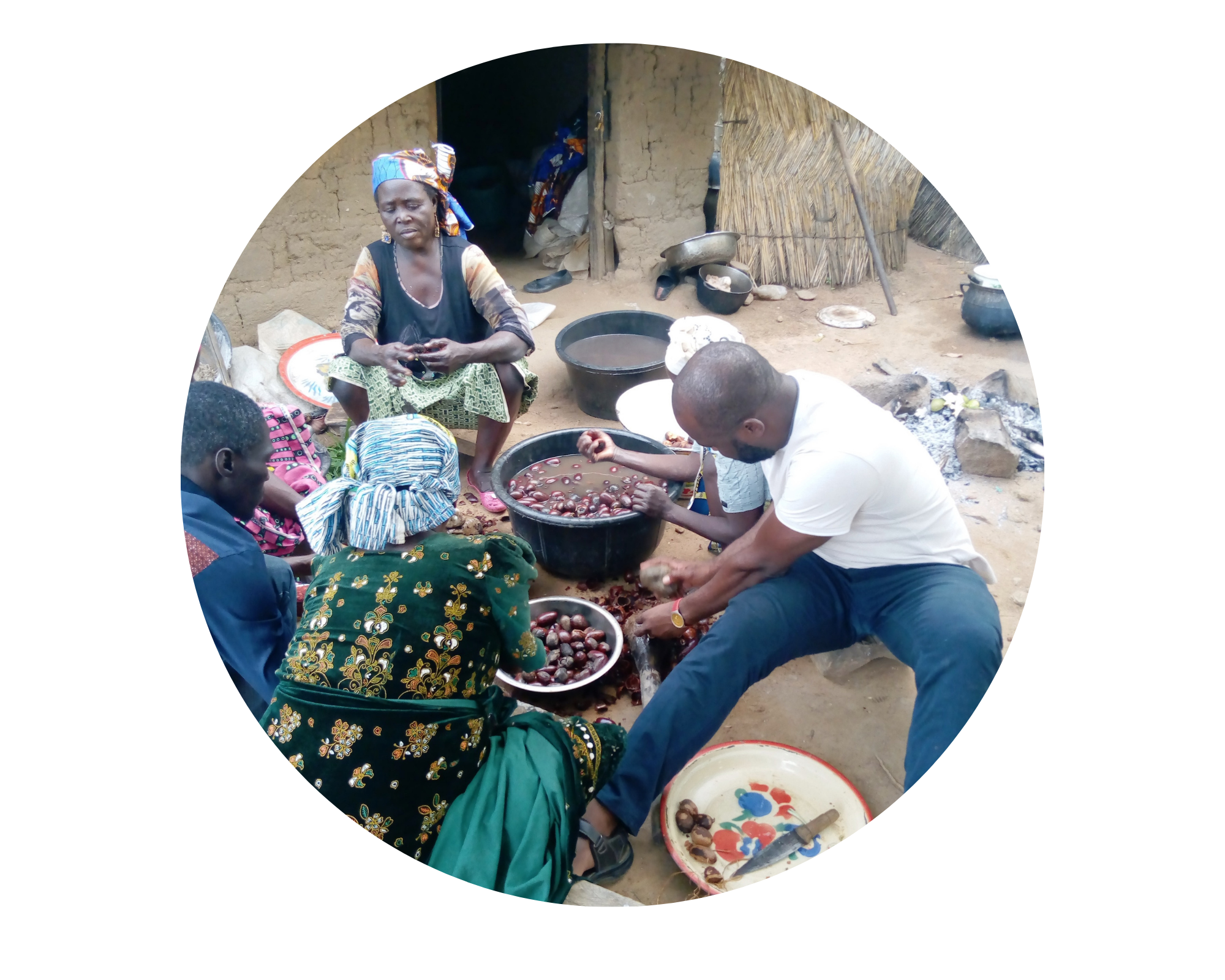 All of this has sparked the interest of His Highness the Ambassador of France in Cameroon, who has come to witness the work on the ground of CERAF.
This recognition has been granted by several technical and financial partners during these years which makes us proud, including the relationships that our work has created with universities and diverse professional sectors, which has permitted the mentoring of young professionals who were able to get a job within CERAF Nord and outside.
Thanks to this, CERAF Nord provides jobs for 9 young Cameroonian professionals, granting social coverage to its employees and giving them the minimum logistics to exert their function.
You are a young organization, still growing. What lessons have you learned during these first few years? What challenges did you have to face until now and what are your priorities in terms of organizational and strategic development?
Many lessons have been learned during our first years of work on the field. For example, I can think of the importance of being able to create spaces for dialogue between different stakeholders involved within the dynamics of conservation and management of natural resources. This way of doing has permitted for the different stakeholders to expose their difficulties and concerns and to be able to think of concerted and validated regulatory actions.
As soon as we want to implement projects in rural areas, the acknowledgment of the power of traditional authority is inevitable in our area of intervention because it is important in concern to the revitalization of communities in order to implement new projects.
Being transparent and communicating our results concerning our work on the field with local and institutional partners, is a key factor for success because it increases our credibility in concerns to the different stakeholders but also trust and the quality of our relationship.
One of the main challenges for a young association depends on the ability to coordinate its actions with other environmental stakeholder intervening in the same area or on similar topics. It is often difficult to appear on their radar as being a legitimate and credible actor, which is a topic on which we are trying to work at the moment, especially on the development of a strategic plan for the next 5 five years as a roadmap which will enable us to see clearly where we want to head, our priorities, and what will give us means to communicate efficiently on this subject with our partners.
Another priority resides in redefining our internal organizational chart and the establishment of a performance appraisal system for CERAF, the association has evolved a lot during the last few years and the actual system put in place is not suitable anymore to our new context.
Faisons connaissance,
suivez nous sur les réseaux ou contactez-nous