Interview of Djéa Rosine (Our Forest Our Future, Ivory Coast)
Published on 24 June 2021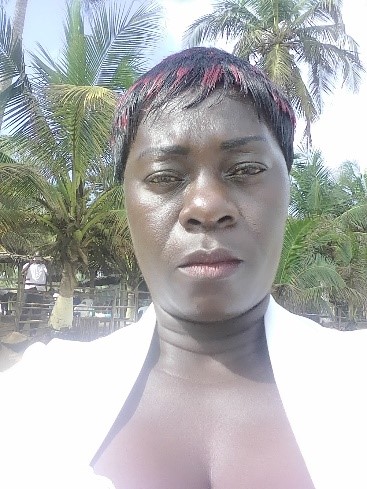 Miss Rosine, you are today the 1st Vice President of the NGO Our Forest Our Future of Côte d'Ivoire can you introduce us a little your association?
The NGO Our Forest, Our Future in short NOFNA and born in 2015 in Tai in the West of Côte d'Ivoire. It now has more than 150 members. It was originally created under the impetus of a collective of about twenty young natives of the territory. It was founded to defend the conservation/sustainable management/restoration of classified forests in the Cavally region and to support community development.
When and under what circumstances did you personally decide to get involved with Nature?
I got involved in May 2014 following the massive invasion of the classified forest of Cavally by mercenaries during the post-election crisis of 2011. This is how my friends and I benefited from the support of the WCF, which was already intervening in the area to protect the chimpanzees and their habitat. I was among the first people to receive training on independent monitoring in my country. And this has allowed us to ensure that the regulations and the effective application of the laws on logging are respected.
What do you think is NOFNA's biggest victory?
NOFNA's greatest victory is to have been at the forefront of the fight that led to the arrest of several mercenaries infiltrated in the Cavally classified forest and also to the arrest of a brigade commander of the TAÏ gendarmerie who was in collusion with these mercenaries. It is thanks to this great victory that our structure has been admitted to the cross-border technical committee for the application of the law on environmental crime.
4.Who is your current inspiration and why?
My grandmother. Indeed, personally I am now a maternity nurse's aide but long before that it is with my grandmother that I learned to treat women with plants. That is to say, to stop bleeding, to facilitate childbirth… Thus, before starting my job as a nurse's aide in the hospital of Taï, I already had a certain knowledge of the virtues of plants even if they were not used in the hospital. However, one day, I was confronted with a critical case where I had to refer to leaves found in the forest to save her. If I had this reflex, it is thanks to my grandmother and it is since this day that I became aware of the interest of the forest and the threats which weigh on it.
If you were an animal you would be ? Tell us why?
An elephant because elephant droppings are also used to facilitate childbirth and to reduce fever in children. I've experienced that!
If you had an extraordinary magical power, what would you like to change?
If I had this power, I would make the Ivory Coast a forest country, rich in biodiversity as it was in the 60s.
7. What advice would you give to young Africans who are involved in associations for the benefit of nature?
First of all, I would tell them to be patient and persevering.
Learning to work together for a common goal requires taking the time to get to know each other, to collectively build a framework and rules of operation. Then, mobilizing the resources to implement your association's project can also seem long and difficult, especially when you are a beginner. Perseverance is also essential because obtaining changes in behavior is not easy…
I would also tell them to be courageous.
Courageous because our commitment to Nature can sometimes lead us to be challenged by our parents and by our political and administrative authorities. They do not always understand the validity of our work. To be courageous also because it happens to us to go against the interests or the practices of some and that can sometimes go until exposing us to risks on our person.  To overcome all this I advise them to remain firm and to cultivate their love for the conservation of Nature.  It is a noble and vital fight for our common existence.
Finally, I would tell them to support the commitment of women
For me, women in our societies as well as in their homes have the facility to transform their husbands by ensuring that they adopt legal and sustainable practices to secure their households and the future of their children. I tell myself that women are the key point, they can transform everything.
Faisons connaissance,
suivez nous sur les réseaux ou contactez-nous