In tribute to Mawuna Donald Houessou
Published on 14 March 2023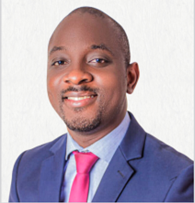 The entire PPI team was truly touched to learn of the untimely death of Mawuna Donald HOUESSOU at the age of 33, on 14 February in Dakar following a short illness.
He was the co-founder and director of planning and partnerships of the Centre d'Actions pour l'Environnement et le Développement Durable (ACED), one of our historical partners in Benin since 2013. Passionate about his work, Donald has devoted his entire professional life to it.
With his impressive energy and enthusiasm, he has always regaled us with his sparkling good humour. Working with him was a real pleasure.
We will keep Donald engraved in our memories.
We offer our full support to his family, friends and colleagues in this painful ordeal.
Faisons connaissance,
suivez nous sur les réseaux ou contactez-nous