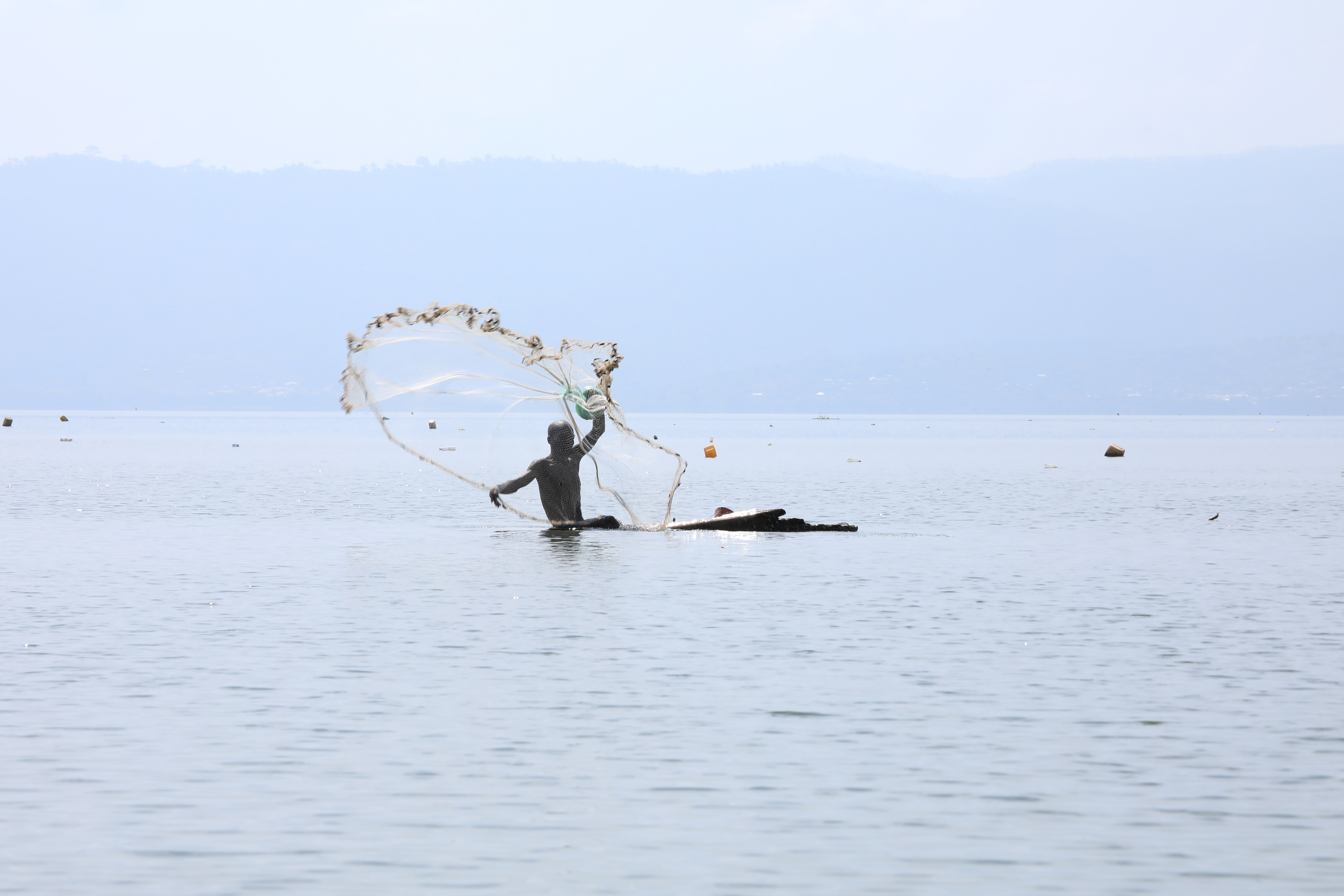 In Congo, exchanges of good practices to strengthen Marine Protected Areas in Central Africa !
Published on 14 March 2023
As part of the implementation of its project entitled "Contribute to the establishment of a dynamic, participatory and evolving database necessary for the implementation of an effective and sustainable management plan for the Manyangue na Elombo Campo National Marine Park", financed by PPI 6, the Cameroonian CSO TUBE AWU made an exchange trip to RENATURA Congo from 14 to 23 February 2023.
The objectives of this trip were, among others, to exchange on the model developed by RENATURA on the release of accidental catches of marine turtles by artisanal fishermen. TUBE AWU, represented by Xavier Ndjamo and Marlène Djoumessi, discussed at length with RENATURA staff, fishermen and field technicians on the marine turtle release protocol developed almost 20 years ago. These rich exchanges will allow the Cameroonian CSO to propose an effective collaboration framework, involving all the actors of marine and coastal biodiversity conservation in the marine park.
Furthermore, it was mainly a question of sharing good practices in terms of conservation in Marine Protected Areas (MPAs) in Central Africa. The two organisations therefore discussed the stages in the creation of MPAs in Cameroon and Congo in order to highlight the strengths and weaknesses of each system. TUBE AWU is therefore very edified with good prospects for the future of conservation in MPAs.
Faisons connaissance,
suivez nous sur les réseaux ou contactez-nous